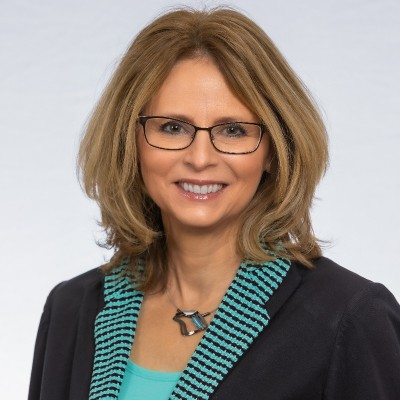 The company was founded in 1988 by Franchisee Ed Neumayr as he began to establish Great Clips salons in the Phoenix area. In 2014, Sally Bell joined Ed Neumayr and is now a partner and serves as President of the business. For more than 30 years, GCAZ has expanded
to 44 salons across Arizona.
GCAZ strives to be the best place for hair stylists to work by truly enriching the lives of our stylists. From highly competitive pay to having busy salons so stylists earn great bonuses and tips, to ongoing paid training, support, and excellent benefits, we are always working to let our stylists know that we care about them and they've valued members of our GCAZ family.
Our Team GCAZ Values are values we use daily to guide us as we work with each other and serve our customers.
These words describe us as Team GCAZ. These words describe what makes us tick, what is at our core, and what drives our GCAZ purpose: Helping people look and feel their best, enriching lives around us.
And, yes, one of our Company Values is We have fun! That's right, having our salons be fun places to work is so important to us – because we believe fun and laughter and supportive teamwork are such an important part of life. Our Sunshine Program, team bonus program and frequent contests are just a few ways of the many ways we have fun together.
Our GCAZ Vision is to be the most admired, visited and valued salon, enriching the lives of our GCAZ family, customers and community. Here are a few ways GCAZ enriched our employees' lives in 2022:
Contributed

$84,000 to employees' 401(k)

retirement funds.
Thanked over 70 employees for their 5 years plus of service at our annual

Service Year Celebration with $12,000 in bonuses and custom thank-you gifts.

Helped 24 employees pay down their

cosmetology school loan by contributing over $7,800

through our Cosmetology/Barber Student Loan Repayment Program.
Paid

$35,000 in salon team bonuses

to celebrate the teams' successes ~ and have some fun together!
Provided over

11,500 paid-training hours

to provide our team with the tools they need to be the best version of themselves.
Contributed over

$200,000 to medical benefits

to offer quality employee benefits, including paid time off, health insurance, dental insurance, life insurance, vision insurance,  AND MORE!
And, along with our local Great Clips salon community, here are some of the ways we've enriched lives in our communities in the past year:
Provided

588 Clips for Kindness

services for cancer patients and accepted

524 Wigs for Kids

donations for children who are battling cancer throughout the year.
Donated

$10,000 for children in foster care

to Arizona Helping Hands.
Provided

3,176 free haircuts to veterans and active military

for Veteran's Day.
Raised

$8,164 in donations

to support Phoenix Children's Hospital and Tucson Children's Hospital.
We could not enrich so many lives – our Stylists, Customers, and the Community – if it were not for each and every one of our GCAZ team members! This is Team GCAZ. We'd love to have you join us!
In summary, living our Company Purpose of Helping people look and feel their best, and enriching lives along the way is why we're able to enrich lives!
Every. Stylist. Counts.